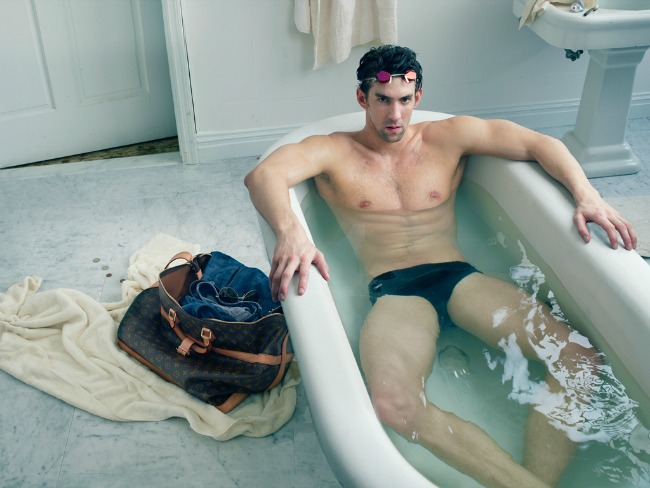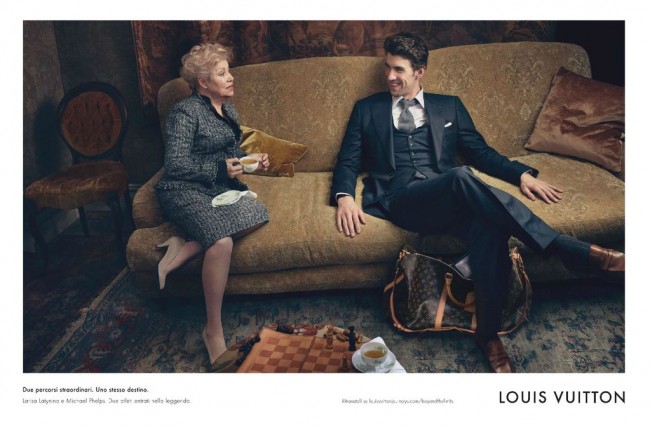 I would have preferred Ryan Lochte but it's ok.  Louis Vuitton has tapped Michael Phelps as their latest campaign star, in a simple, part-stark naked shoot, casually leaving his LV luggage crumpled in a heap on the floor while he reclines in a bathtub (why? I have no idea).
The 27-year-old retiree (this year's Olympic Games were his last) was photographed by Annie Leibovitz for the campaign, the same photographer who previously shot teammates like Lochte, Hope Solo, and Serena Williams for Vogue's less-than-successful Olympian issue.
The campaign's second image features the swimmer seated alongside Larisa Latynina, the former Soviet gymnast who held the world record for most decorated Olympian until Phelps overtook her medal count this year. As you might expect, it's significantly cuter and less creepy than the first photo.