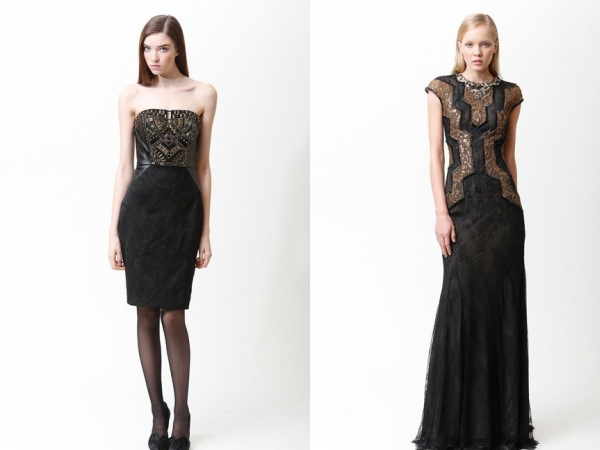 Famous fashion duo, Mark Badgley and James Mischka which represent amazing brand Badgley Mischka has presented new incredible Pre-Fall 2013 Collection, heavily inspired by the ancient Mayan and Aztec cultures, perhaps dedicated to the Doomsday!
Some make Pre-Fall 2013 seem really edgy and military styled, while some designers take this opportunity to make new incredible feminine curves, and Badgley Mischka choose a very specific and surprising theme for their Pre-Fall 2013 collection. They have made an accent on the ancient cultures of Aztecs and Mayans.
While some might say that this collection is too classy, yet Badgley Mischka are doing their best to suit everybody's style preference in any age group. Perhaps you have noticed the color schemes of the collection, black with bronze, dazzling red and white/beige hues. This is done on purpose to highlight the incredible artwork of ancient Aztecs and Mayan patterns, which draw our attention to the maximum.
To dedicate the whole collection to the so-called end of the world day is quite daring by itself, yet infuse the collection mostly with ancient tribal Aztec and Mayan patterns is something completely courageous and quite bold, don't you think? If you are wondering what was on the minds of the creators, Mark Badgley and James Mischka have shared their thoughts on the end of the world day, commenting that "for us, we're looking at this not as the end, but as a new beginning"!